What is the meaning of the Law of Karma
for Confeneurs = Conscious Female Entrepreneurs?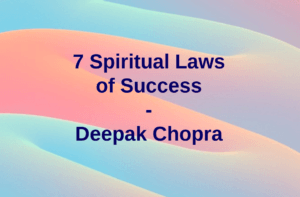 This audio is, to understand the law of Karma for Entrepreneurs better. So, listen to this passage from Deepak Chopra's Book the 7 Spiritual Laws of Success.
The simplified Law of Karma for Conscious Female Entrepreneurs is to
Choose your actions and reactions consciously
Take full responsibility for the results of your choices, and
Give yourself more time between cause and reaction for active thinking time
in which you to listen to your inner voice to make better choices.
To apply the Law of Karma as an Entrepreneur best possible, you need to
Schedule your entrepreneurial thinking time to estimate the outcome
For example, how to utilize your strengths in your business. So, you need to know your strengths. Do some analysis about it:
https://vitality4happiness.com/what-are-your-strengths/
Now, return to Task 10
Resources for Confeneurs about the Law of Karma
Free downloads of the 7 Spiritual Laws of Karma are available from: